We want to solve for the skills gap in your organization and variations in workflow.
This allows for you to focus on relevant cost savings and value creation within your business.
Colo+ a premium, fully managed, colocation offering, click to learn more.
FlexCapacity- Capacity purchasing granularity within $100/mo.
CloudAdjacent- cross connect directly to local private clouds inside facility for free, also access to devs, Azure, etc
Scope and Quote in a day
Internet in a day (Q2 2020)
Circuits in a day (Q2 2020)
Cabinets in a day (Q2 2020)
Migrate and Full Setup in a day (Q3 2020)
InfiniFuel- InfiniFuel is the solution to generator range anxiety during hurricanes, providing an unlimited supply of fuel to TRG Datacenters in the case of a natural disaster.
Lee | Storm- In the case of a Category 5 hurricane the NOAA has determined that Houston, TX would receive max windspeeds of 127mph, TRG is built to withstand 185mph; far meeting and exceeding the area's maximum.
Concurrently Maintainable & Fault Tolerant
Disaster Aware- Built by our

engineering team

to meet Houston's unique weather patterns.
The Ark Project- Announcing soon Q3 2020.
About You
We are a technology company that uses our datacenters as a reliable platform. With industry leading service and experience, we create solutions that solve your needs in an easy, fast and reliable way to get you out of the datacenter business.
Going back to basics, data centers used to be called server hotels. We think they had it right the first time. A data center should be a gathering place for your technology strategy, but they are not. Today's environment requires a combination of cloud, colocation and connectivity to deliver a comprehensive IT strategy, something traditional datacenters can't seem to get right. That is why as The-Undatacenter we are the last mile delivery that turns your hybrid cloud strategy into a reality.
Our People
Having reviewed many maintenance logs during audits of data centers we hardly ever see people listed as assets. Humans are responsible for >70% of outages. It's time to get it together. This is why we staff exclusively with smart, real, qualified engineers 24/7 who, just like at a hotel, are here to serve you.
Our team has a long history of excellence, consisting of three generations of data center operators, with 20+ years in the business. Our staff is laser focused on delivering a colocation experience that is easy, fast, and reliable.
There are no certifications that exist for datacenter technicians to create a fully consistent experience for our clients. With 70% of outages due to human error, we believe that consistency is key. To solve this, we built our own datacenter technician training program. To complement this we have a 24 point written source policy that defines the TRG way. Come experience the difference.
Our team is complemented by our sister company, NetDepot, with experienced professionals ready to assist when needed.
History
When we started in the data center industry in the 90's, they were often called server hotels or carrier hotels. The word "hotel" invokes a level of comfort and service that is not reflected today.
Our customers have been our best advocates in helping us find our identity. They sang our praises about how easy we are to work with. Through partnerships and their help, we helped define our IT Scorecard: Easy. Fast. Reliable. which is our three point system in how we evaluate technology and services.
As we built the identity of Easy. Fast. Reliable. we still struggled with the fact that at the end of the day we were "TRG Datacenters". The word Data Center itself can invoke bad memories of other providers who do not follow our service model. We are aligning our entire supply chain and ecosystem to build solutions that are comprehensively Easy. Fast. Reliable.
Our experience that we provide, and ultimately our product offering is so markedly different from our competitors that we could no longer comfortably identify with them.
We wanted to set out to show the world we are everything the traditional datacenter is not, and more. We give a colocation experience that is Easy Fast AND Reliable, one that has outgrown the datacenter category. Thus The Un-datacenter is born.
TRG Datacenters breaks ground on new expansion
TRG Datacenters is beginning construction on Phase 2 of their Spring, TX data center. This expansion will allow for an additional 10,000 square feet of useable DC space. This new development allows their data center to now have a 2.25 Megawatt fault tolerant load, expanding to 10 Megawatts once the total campus of 10 acres is built.
TRG Datacenters becomes The Un-datacenter.
As a datacenter in the past we have encountered many who view the term "datacenter" with negative conotations. We found that it envoked bad experiences at previous colocation facilities. Our experience that we provide is so markedly different from our competitors that we could no longer comfortably identify with them.We wanted to show the world we are everything they aren't, thus The Un-datacenter was born.
TRG rebrands with new slogan and additional services.
Replacing TRG's original slogan "Built on Solid Ground" is "Easy. Fast. Reliable." reflecting a maturity in the company. "Built on Solid Ground" was beneficial in the opening of TRG's doors, reflecting the message that we were built with stability in mind. The new brand slogan of "Easy. Fast. Reliable." showcases the forward-thinking outlook of providing colocation that is without defect, timely, and enjoyable to work with and be in.
TRG Datacenters adds Colo+, a fully managed colocation offering, to its services.
TRG Houston One is open for business.
We opened our doors with zero debt on the property, and cash flow positive very early on. This master planned 24 MW facility represents a new best in breed colocation datacenter, opening the doors with 5 key carriers available day one.
Key GNAX Principals form Technical Realty Group (TRG Datacenters)
This brand would represent our long term vision of data centers as we expand nationally for many years to come. We evaluated multiple markets to build into, and ultimately selected Houston for our first site under this brand. Houston historically had a lack of purpose built inventory that addressed the specific needs of the market. Analyzing over 150 sites around the Houston area, we finalized and closed on our Spring, TX location.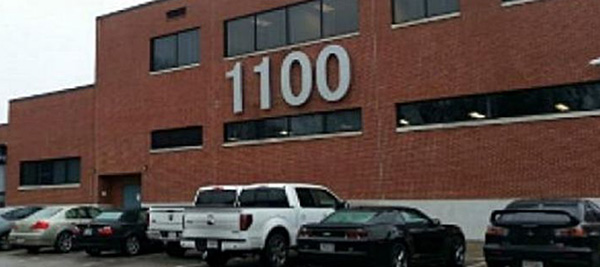 The AtlantaNAP is acquired by zColo, a subsidiary of Zayo Networks.
This sale represented a key transition from being an entrepreneurial endeavor to a national datacenter design and capital group.
GNAX laid the foundation of what came to be the largest privately owned datacenter in the State of Georgia.
With key accounts such as Emory Healthcare, and Piedmont Hospitals, we became the #1 provider of colocation to Healthcare IT in the state. In evolving our design with these long term partnerships, we found that most datacenters are not built to the life critical standards needed. This uniquely positioned us to expand our success beyond healthcare, closing key accounts such as Citrix Online.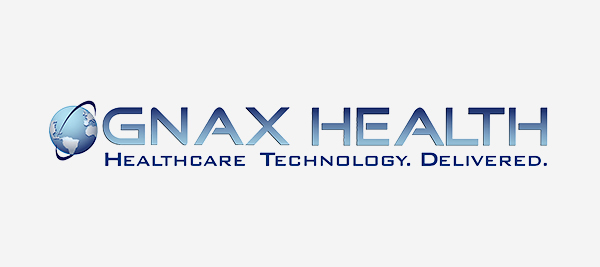 GNAX opens a Dallas facility to accommodate additional expansion into other markets.
We would also go on to expand managed services to include one of the first HIPAA compliant clouds, and the most robust network in the State of Georgia. As part of our focus on healthcare, we started a software company that was later acquired by a subsidiary of Lexmark. This software was a DICOM image exchange platform, one of the first of its kind.
GNAX Opens the AtlantaNAP, the start of our journey of feedback based design in datacenters.
The facility was chosen for its favorable characteristics with respect to cooling, proximity to fiber, and ability to reach multiple sub-stations. Ultimately, we became the first public colocation facility in the world to feature active-active feeds between multiple sub-stations.
We occupied multiple floors of 56 Marietta Street in Atlanta, GA.
Beyond hosted services, we were supplying managed colocation for clients at the rack level. To accommodate growth, we began to look at larger options which led for us to find and begin construction on the 1100 White Street location, a 75,000 square foot facility.
GNAX continues to grow business through early dot com days.
We focused on strong financials and high growth markets while investing in growing data center facilities.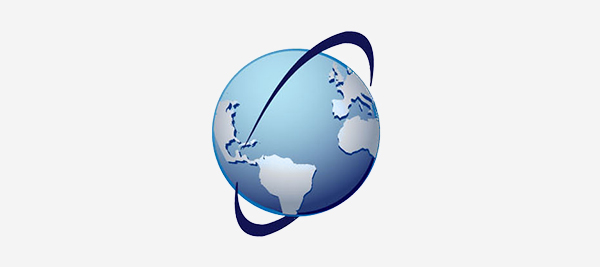 Global Net Access (GNAX) is founded.
Before we operated datacenters, we were customers. Our original business focused on ISP services and dedicated hosting. Living on both sides of the fence is in our DNA. We incorporate that experience into our design, operations, and high touch consultative approach.
Rated 5/5 from 50 reviews on Google